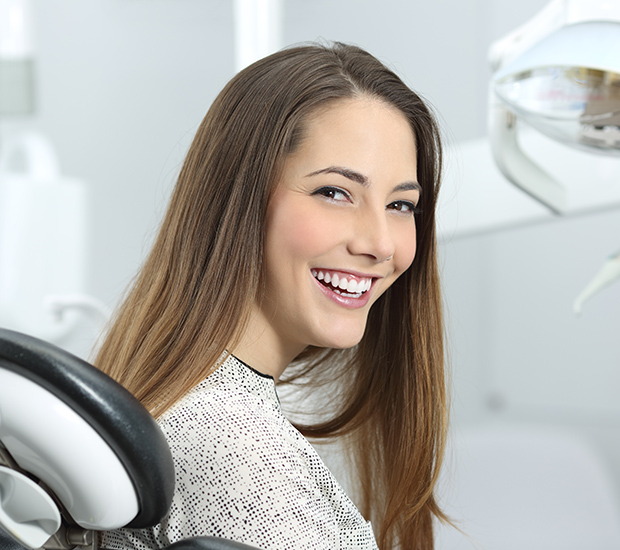 Cosmetic Dental Care
Johns Creek, GA
At Johns Creek Dentistry, we provide cosmetic dental care for patients throughout the Johns Creek area. If you are looking for a local dentist that can transform your smile and restore your confidence, call (770) 623-1427 to schedule an appointment. We will examine your teeth, take X-rays, and discuss the goals you have for your smile. These appointments are an excellent opportunity for us to get to know you and to learn more about your lifestyle. The more we know, the better recommendations we can make regarding what type of dental work will be in your best interest to consider. Many patients do not realize that there are several ways to address even the most common aesthetic and health issues. There is no one-size-fits-all answer in cosmetic dental care, but rather, customized solutions for your particular needs.
Here are a few such solutions that we may discuss during your consultation.
Dental Bridges
If you are missing one or several teeth, dental bridges are an ideal solution for replacing them. For this procedure to work, you need to have remaining healthy teeth that can serve as anchors for the bridge. Those suffering from major tooth loss may not be a good candidate for dental bridges, since a dental bridge requires healthy, natural teeth to hold it in place. Otherwise, they are a good non-surgical solution for tooth loss and can look completely natural. If you live in the Johns Creek area and are tired of wearing dentures or are considering tooth replacement options, we invite you to call 770-623-1427 and learn more.
Dental Implants
At Johns Creek Dentistry, we often discuss the benefits of dental implants with our patients. It is important to deal with tooth loss as soon as possible. After losing the tooth, the jawbone will no longer receive stimulation from that area. Without stimulation, the body begins to think the jawbone is no longer necessary and leaches calcium from the area. This process of resorption can lead to devastating changes in the face, creating a sunken appearance. Dental implants are the best solution for preventing this since an implant replaces both the tooth and root. In this procedure, we will implant a titanium rod under the gums and secure it to the jawbone. The bone and metal will fuse together through the process of osseointegration. Once the process is complete, we can secure an artificial tooth to the post. The result is a tooth that looks, feels, and behaves entirely natural. If you lead an active lifestyle and do not want to be constrained by tooth loss, dental implants are the best option for you. If you live in Johns Creek, GA, you have access to dental care, and we recommend that you call to learn more about this innovative procedure.
Dental Veneers
One of the most common dental procedures is the placing of dental veneers. This type of cosmetic dental care is popular because of the variety of issues it can correct. A veneer is a thin shell that we bond to the surface of the tooth. We will only need to remove a small portion of the enamel prior to the bonding procedure, making veneers a minimally-invasive procedure. Veneers can create beautiful smiles for everyone, including celebrities, college students, brides, and grandparents. We encourage you to call and schedule an appointment with Johns Creek Dentistry to learn more about this option.
Clear Aligners
An important part of cosmetic dental care is straightening teeth. We have a variety of solutions that can change the appearance of teeth to make them look straighter. Most of these do not, however, actually straighten the teeth. Clear braces is a procedure that involves wearing clear aligners that have been custom created to address your specific dental challenges. By wearing each aligner for a prescribed period, your teeth will move that much closer to being straight. Many people enjoy this solution because the aligners are nearly invisible.
Professional Teeth Whitening
At Johns Creek Dentistry, we recommend professional teeth whitening as one of the first procedures you try. By whitening your teeth, you can remove signs of aging, along with any stains. We can complete this treatment right away, and give you quality results that you can be immediately be proud of for your smile. While store-bought whitening kits work, they provide a less dramatic result and take longer to work, making an in-office solution the preferred option among our patients.
To learn more about cosmetic dental care and which options would be best for you, call 770-623-1427 to schedule an appointment with our dental office.
Questions Answered on This Page
People Also Ask
Definition of Cosmetic Dentistry Terminology
Allograft

An allograft is a graft of tissue from a donor within the same species as the patient that is not a genetic relative.

Alveolar Ridge

The alveolar ridge is the bony ridge for one of the jaw ridges located on the roof of the mouth or on the bottom of the mouth.

Autograft

An autograft is a graft of tissue from one portion of an individual's body to another.

Bleachorexia

Bleachorexia is when people continue to abuse teeth whitening solutions without consulting professionals, causing significant damage to their enamel and gums in the process.

Cap Splint

A cap splint is a plastic or metallic device that professionals may use to treat mandible or maxillary fractures and cover crowns of teeth.

Cosmetic Dentistry

Cosmetic dentistry is generally used to refer to any dental work that improves the appearance (though not necessarily the function) of a person's teeth, gums and/or bite.

Crown Lengthening

Crown lengthening is a surgical procedure that increases the extent of a tooth structure for restorative or esthetic purposes.

Dental Crown

A crown is an artificial tooth, usually consisting of porcelain, which covers the top of the implant to provide people with an aesthetically pleasing and fully-functional tooth.

Dentin Hypersensitivity

Dentin hypersensitivity is when the enamel wears down on the tooth enough that the dentin faces exposure and will cause great levels of pain when a person applies pressure to the tooth or drinks hot/cold beverages.

Dentist

A dentist, also known as a dental surgeon, is a doctor who specializes in the diagnosis, prevention, and treatment of diseases and conditions of the oral cavity.
Back to top of Cosmetic Dental Care
Recent Posts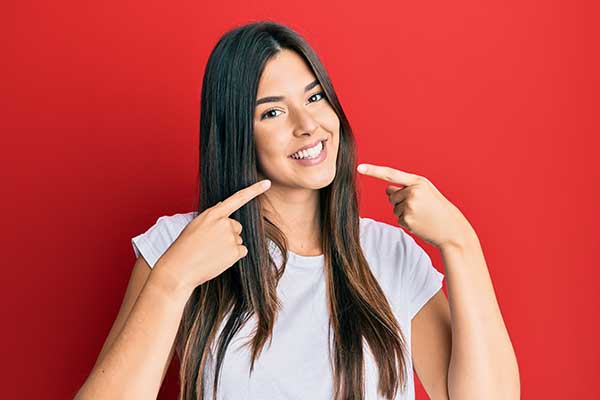 The primary goal of cosmetic dentistry is to restore the patient's smile to a level that makes them feel confident. Tooth restoration is one of the most common cosmetic dentistry treatments, and there is a range of tooth restoration treatment options that are available for patients to choose from.The most popular methods of tooth restoration…
Explore additional topics covered on our website: